This has been in the works for a total of two whole years, since January of 2014. Finally, we setting on a release date... sometime this summer. Yes, this summer! 2016! This is Tanner and Casey Digest issue 1. It will be 80 full colour high quality pages for $10.05 and might be put in stores if they let us! *hee hee* Click "read more" to get a first hand exclusive look at the finalised (and 3rd) cover for the book!
This is our biggest project aside from the 2016 celebration paperback, as it is multi-page storylines, full spreads, and more! Check back on our TRCBP Facebook periodically for details!

Powered by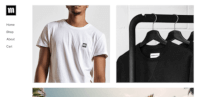 Create your own unique website with customizable templates.